Countryside Access and Rights of Way Explained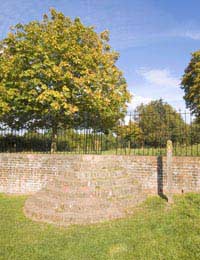 Countryside Access tells ramblers exactly where they can and can't go in the countryside including their Rights of Way (ROW). It's important to know this, as it's all too easy to accidentally trespass on private land.
Access Land
Under the Countryside and Rights of Way Act 2000, members of the public are able to walk on Access Land throughout England and Wales without being obliged to stay on designated paths. This is also known as the "right to roam". Look out for the Open Access symbol on areas of Access Land.
In addition to Access Land, there are at least 270 Country Parks across England. These allow the public to get closer to nature. Most are located near urban areas. There are also Forest Parks, Areas of Outstanding Natural Beauty (AONBs) and National Parks- all of which are open to the public.
You can do most recreational activities on Access Land, including walking, running, climbing, and bird watching, but you are not allowed to go camping, cycling, horse riding or drive any form of vehicle (except for mobility buggies and scooters).
Access Land isn't always permanently open to the general public. A lot of it is owned by farmers and private landowners, and they have the right to block people from setting foot on their land if they so wish, often because of safety or conservation issues. If this is the case, there will usually be a "Restriction" sign informing you of the situation and preventing public access. This is usually only temporary. Under the Countryside and Rights of Way Act 2000, public rights of way aren't affected by temporary closure of Access Land. You can visit the Countryside Access website to download maps, which can inform you of restrictions.
It's normally fine to walk dogs on Access Land, but this isn't always the case. Some areas of Access Land don't allow dog walking, whilst others merely require you to keep your dog on a lead at all times to protect wildlife. There are maps on the Countryside Access Website (see the above paragraph for a link) that can inform you of Access Land that doesn't allow dog walking.
Rights of Way
Ramblers can wander freely on any public right of way, which include footpaths, bridleways and byways. These are usually displayed on Ordnance Survey maps for easy identification.
FootpathsAs the name suggests, footpaths are strictly for pedestrians.
BridlewaysBridleways are for pedestrians, horse riders and cyclists. The latter is obliged to give way to pedestrians and horse riders.
BywaysByways are split into two categories. Byways Open To All Traffic (BOATs) are open to pedestrians, horse riders, cyclists and motor vehicles, but they are mostly used by the first three.
Restricted byways were introduced by the Countryside and Rights of Way Act 2000, and are open to all forms of traffic except motor vehicles.
Understanding the ins and outs of Countryside Access and public Rights of Way is vital for ramblers - the last thing you want is to end up on the wrong side of the law on an afternoon ramble!
You might also like...