Considerations When Booking Rambling Holidays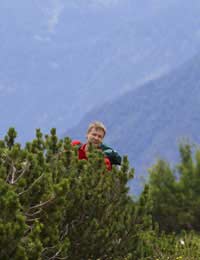 A rambling holiday is a great opportunity to indulge in some rambling while getting away from it. They are often organised by specialised holiday companies who will often organise rambling trips to various places in the local area that are good for walking.
Best Places to Go
Some areas of the UK are perfect for walking holidays. These include:
The Peak District
The Lake District
Sussex Downs
The Cotswolds
Most National Parks, Areas of Outstanding Natural Beauty (AONBs), Regional Parks and the like are good places for rambling. You can see more information about each of these on other articles on our website.
Is it Better to Book Through a Holiday Company?
Many ramblers prefer to use a holiday company, as it takes a lot of the hassle out of booking. In most cases, the holiday company will provide accommodation, and leisure facilities will also be provided in some cases (the latter isn't a guarantee though, and is often reserved for the more expensive holiday packages). This is obviously an attractive option, but bear in mind that you'll be obliged to take part in their organised activities (mainly rambling trips in and around the local area), which may not always be quite what you were hoping for. If the rambling holiday is part of a coach trip, transport will be included in the cost, but most of the time, you'll be expected to make your way to the destination.
This is one of the big advantages of organising your own rambling holiday. Although you'll clearly have to arrange your own accommodation and transport, you'll have the luxury of choosing your own itinerary. This is particularly useful if you don't fancy the arranged rambling trips provided by the holiday companies (for example, if they offer coastal walks, and you are an avid hill walker). You can also be much more spontaneous, particularly if you hire a car during your holiday. This gives you the chance to explore nearby towns and cities while you're in the area. This isn't necessarily factored into the itineraries of holiday companies.
How Much Does it Cost?
As with all holidays, there's no set price. A lot will depend on whereabouts in the UK you're holidaying, how many people will be taking the holiday, and how long you'll be staying. Prices vary dramatically, but you can expect to pay upwards of £70 per person for a comfortable but basic package, through to over £270 for a luxurious option, if you're booking through a holiday company.
Accommodation is usually one of the main expenses. If you opt to stay in a relatively cheap bed and breakfast, you can save money by going it alone. It's worth remembering that many of the cheaper accommodation options will be located a fair distance from the walking areas. Many of the hotels and bed and breakfast places in and around these areas can charge an extortionate amount, as they attract tourists who want to be as close as possible. If you don't mind travelling a bit further to get to the walks, you can get some impressive deals.
Travel insurance isn't a necessity, but it's strongly advised that you get some, just in case.
If you're a keen rambler, a holiday that gives you the opportunity to take part in lots of walking could be just what you're looking for. Many holiday companies that specialise in offering rambling holidays will charge you the earth for this concept though, so you might find going it alone is a better option. This depends largely on your personal circumstances though. Whichever option you choose, don't forget your rambling gear!
You might also like...