Getting Involved With Angling Clubs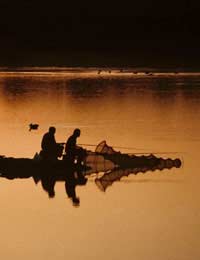 If you're looking to get involved in angling but aren't sure where to start, why not join an angling club? It's a great way to hone your skills alongside fellow enthusiasts. Club members are often very experienced anglers who are happy to help less experienced members, so they can pass on some of their top angling tips to help you see where you might be going wrong. On the other hand, you might be one of those skilled anglers who wants to share your knowledge with less experienced anglers. Whatever your reasons for wanting to join, there are angling clubs up and down the country, so you should be able to find one that isn't too far from home.
Getting Involved
For most angling clubs, you'll need to become a registered member to join. You do usually have to pay for a yearly membership, but it's usually a pretty modest amount, and there are certain benefits to getting involved with a club. As well as the obvious sharing of knowledge and experiences, lots of angling clubs put on club outings to local rivers and reservoirs, and this usually takes the form of an angling match. The winner is the person whose net (of catches) weighs the most.
Online Angling Clubs
If you're too busy to regularly attend an angling club, or you can't find one that's within easy reach, you can always log onto the Internet instead. Most angling clubs require you to live within a certain distance from the club in question, which obviously restricts you to interacting solely with other local anglers.
One of the main advantages of joining an online angling club is that it gives you the chance to converse with anglers from all over the world, giving you access to an even broader range of knowledge and advice. This is why some anglers like to join an online angling club, as well as a local club, so that they have double the chance of improving their angling skills.
Joining an angling club is useful for both beginners and experienced anglers. There's often a real sense of community within clubs as the more experienced members are mostly happy to help new anglers by sharing their successful techniques and experiences. Getting involved with an angling club is one of the quickest and most enjoyable ways to become a better angler.
Most anglers find that it can be a lonely activity, and many appreciate the opportunity to spend time with fellow enthusiasts. As you might expect, the actual fishing is usually done in companionable silence (no wants to scare away the fish), but you can always compare notes in the club bar afterwards. In fact, this is where a lot of the club bonding takes place!
RURAL SPORTS IS FOR SALE.
This website is for sale [more info].
You might also like...