About Our Site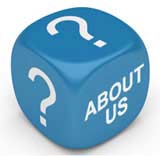 RuralSports was formed to offer a unique reference point on enjoying country pursuits safely.
RuralSports was created as a unique reference point for interesting articles and features on various rural sports in the UK (both past and present). We were concerned that this did not previously exist in the UK.
RuralSports covers a wide range of rural sports, from hunting sports and animal sports such as ferreting and falconry to mountain biking and rambling. Each of our categories offers comprehensive information and practical advice on the rural sport in question including advice on clothing, equipment and safety issues. This is intended to enable you to enjoy taking part in rural sports in the UK without compromising your personal safety (and the personal safety of other people who may be taking part in the rural sport alongside you).
As well as information and practical advice on rural sports that are currently practiced in the UK, RuralSports also discusses past rural sports that are no longer popular. For example, badger baiting was previously a common rural sport in the UK, but is now illegal and carries a hefty fine for anyone who is caught.
Our concern was that there was no single UK resource for interesting features and practical advice on this subject.
Our features and articles are written by experts - who have experience, or a particular interest in this area.
Our Background
RuralSports was founded by John Rowlinson, the founder of PtS.
John, through PtS, is involved in a number of ventures including software and property companies. A percentage of revenue from these activities goes towards funding RuralSports and a number of similar sites.
Our focus is simply on having experts create the highest quality information possible that is widely read.

Related Articles in the 'Site Information' Category...